Thrifty Ways to Enjoy Tacoma Museums (This Thursday October 19th is free Museum Day)
We'd like to share with you some secrets to saving money if you'd like to checkout some of the fine museums we are blessed with in Tacoma. As the temperature drops and the rain storms begin their monotonous melodies on our rooftops many of us move towards indoor activities. We often forgo the rain jackets and cold to enjoy the warmth of our own living spaces and our families. One fun family friendly option for entertainment is the flourishing Museum district of Tacoma, whether you want to take the kids to the Children's Museum of Tacoma or you want to take your significant other to explore the wonders of the Tacoma Art Museum there is always something new and interesting circulating through the various Tacoma Museums. We wanted to provide you with some information about whats new at the Museums and how you can check it all out at little to no cost.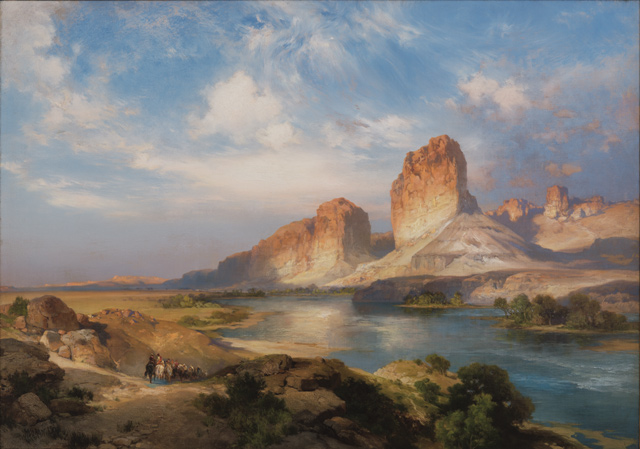 Whats new this fall in The Tacoma Museum District?
Museums shift things around occasionally adding and evolving their showcases and collections to keep things interesting. We would like to highlight some newer exhibits and events happening at our local museums to help you find something that might interest you.
-Tacoma Art Museum has a few newer collections being displayed such as The Dynamic American West: Highlights from the Haub Family Collection, which is an amazing collection of Western American Art from the 18th through the 19th Century. Another exhibit recently opened at TAM is called Two Centuries of American Still-Life Painting: The Frank and Michelle Hevrdejs Collection where you can explore still-life masterpieces from the past 200 years, ranging from European-influenced realism to Modernism, Pop Art, and beyond.
-On Veterans Day November 11th At The Washington State History Museum renowned Northwest historian, Lorraine McConaghy, will take an immersive look into Washington during the World War I era, wartime industrialization, women's rights, social change, radical labor, epidemic disease, and worldwide turmoil.
-America's Car Museum in Tacoma also had some more recent rotation in it's display, adding some fascinating British Automobiles from after World War II through the 1960's as well as a range of the most cutting edge exotic cars and racing cars that go above and beyond the limits of automobile technology.
-The Museum of Glass is also hosting a special event the 28th & 29th of October where guests can participate in the creation of a personalized glass pumpkin.
Tacoma Museums have something for every interest and you are sure to find a new fascination along the way.
Blue Star Museums offers free entry for Military
Many area museums are Blue Star Museums—a nation-wide program offering free admission for military families to museums, art galleries, and science centers. For a full list of which museums participate in the program, check the current list on the Blue Star website. This is a current list of participating Tacoma Museums:
Free Passes from The Library
Pierce County Library and Tacoma Public Library also have free passes, but rather than printing them out, patrons can check them out from the libraries. Passes cannot be renewed or reserved, but they are often available. Both County and Tacoma library systems have free passes to Museum of Glass, Tacoma Art Museum, and Washington State History Museum.
Tacoma Art Museum
http://www.tacomaartmuseum.org/
Washington State History Museum
http://www.washingtonhistory.org/
Museum of Glass
Children's Museum of Tacoma
Art at Point Ruston "Bringing art to the community in a BIG way"
Art at Point Ruston our non-profit organization is focused on bringing quality art to the public. Pickup an Art Map at Point Ruston on a nice day and cruise around Point Ruston to see all the different styled sculptures, beautiful large scale murals, and hybrid creations by local and international artists who bring the spark of creativity into reality. Checkout the Art at Point Ruston Webpage to learn more.
This Thursday is the third Thursday of the month of October 2017 which means it's a free Museum day at participating Tacoma Museums